BIOCAF is a project funded by Spain's i-Coop programme to develop an integrated biorefinery based on hydrothermal liquefaction of biomass (coffe wastes and others) lead by Dr Jose Luis Pinilla of the Instituto de Carboquimica (CSIC) at Zaragoza, Spain together with Dr Alexander Gomez (Colombia) and Dr Pedro Arcelus and Elias Martinez (Mexico). Dr Gomez, Arcelus and Martinez will be visiting the Instituto de Carboquimica from 10 to 22 June 2019 to kick off collaboration.
Read Full Post »
We are glad to inform that the 2nd issue of The Biorefiner is out now for the year 2017. A new portal has also been designed to introduce and list all the issues in one place, just visit http://www.theibest.org/the-biorefiner. Thank you to all members that have contributed to this new issue and I hope you are able to view it, read it and share it with ...
Read Full Post »
IBEST International Bioenergy and Biorefinery Forum on 13 March
You are warmly invited to attend the University of Surrey and IBEST International Bioenergy and Biorefinery Forum on 13 March, chaired by Professor Sai Gu, Head of Chemical and Process Engineering. We are holding an industrial exhibition free of charge on the day. In addition, there are a limited number of travel and subsistence grants available for eminent speakers. This is a unique opportunity to exhibit your organisation...
Read Full Post »
World leader in 5-HMF production, AVA-CO2 has successfully developed its patented, water-based 5-Hydroxymethylfurfural (5-HMF) process even further. A newly developed interface allows for the use of different solvents which are tailored to the oxidation processes for producing 2,5-Furandicarboxylic acid (FDCA) on an industrial scale. This development enables a more flexible implementation of industrial 5-HMF and FDCA production, paving the way for using polyethylene furanoate (PEF) in compe...
Read Full Post »
Medical implant technology is an attractive and growing market, says Evonik. The company is conducting research on new composite materials - potential replacements for the metal that is currently used in implants - for the fixation of fractured bones.
Implants play a key role in supporting bones until they heal. Today's metallic devices typically remain in the body for the rest of the patient's life or require additional surgery for removal. Devices made with Ev...
Read Full Post »
LignoTech Florida LLC is going to set up the first biorefinery utilising lignin, a co-product of the sulphite cellulose manufacturing process. The new operation will process the lignin into value-added products that provide environmentally friendly alternatives to fossil fuel-based products used globally in construction, agriculture and other industrial applications.
See what products can be produced from lignin:
Read Full Post »
A team of researchers at the Universities of Surrey and Bath in the UK has discovered an effective way of adding value and increasing sustainability of waste resources, by the recovery of metals, extractives, chemicals, fertiliser and energy.
Read Full Post »
RESEARCH by a University of Huddersfield scientist could aid the development of new strains of wheat that yield higher quantities of extra-nutritious flour.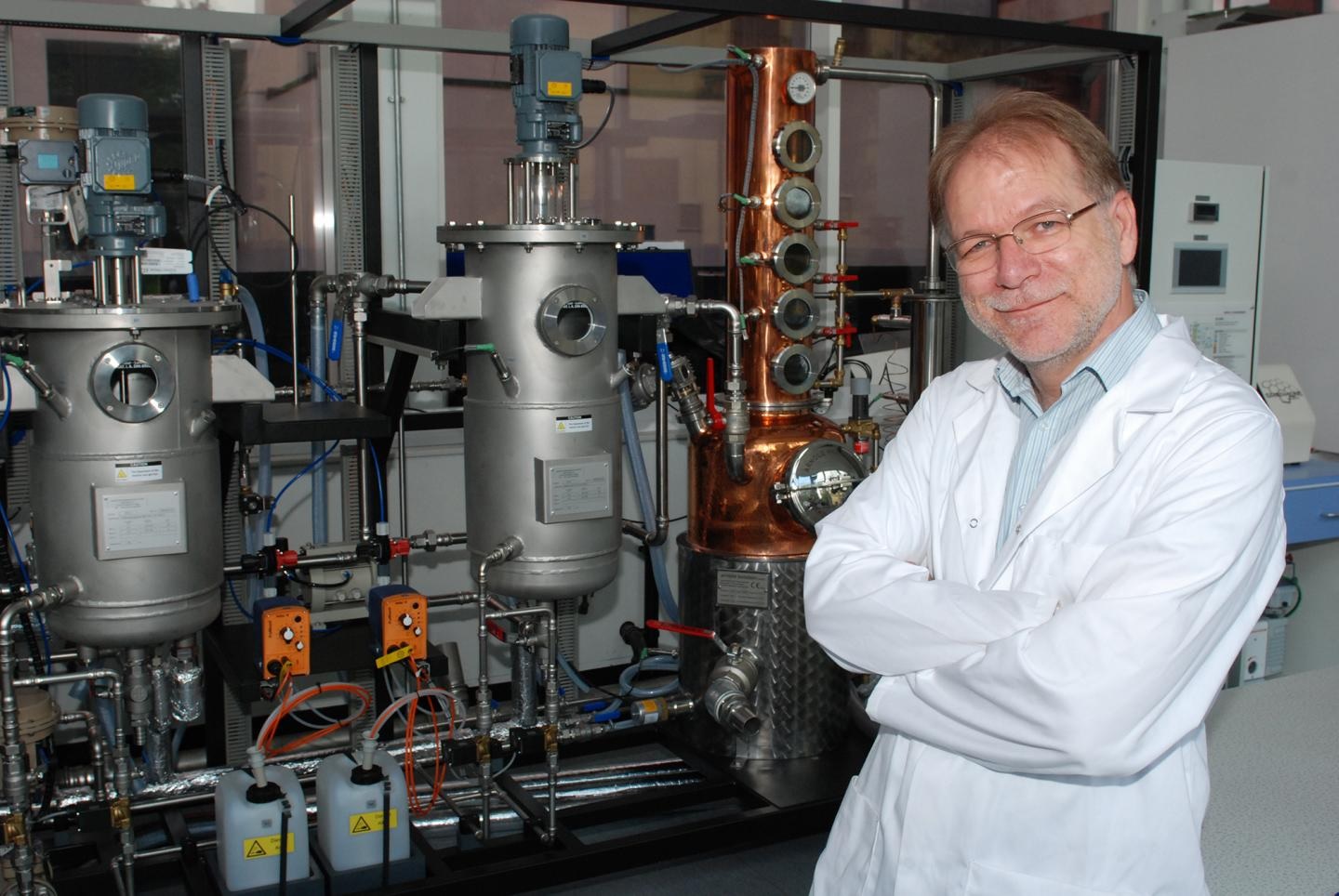 Professor Grant Campbell is a leading expert in cereal process engineering and is based in the University's School of Applied Sciences. The milling of wheat and the complexities of its kernel ...
Read Full Post »
Molecular electronics is a fascinating rapidly growing field. An international team has discovered an elegant way to decouple organic nanosheets grown on metal surfaces. After iodine intercalation, a network of organic molecules behaved almost as it was free-standing. The strong influence of the metal on the network was reduced. This opens up new ways to transfer organic nanostructures from metal surfaces onto more suitable substrates for molecular electronics.
Specific o...
Read Full Post »
Whether you are already in the AD and biogas industry or just considering it, UK AD and Biogas 2016 brings you the world's leading international technology and product suppliers under one roof, along with some of the most engaging and knowledgeable minds in the industry. With over 300 international exhibitors and 24 free seminar sessions there is no better opportunity to discover the latest technology and best potential markets for your project.

Registration is free of charge.

...
Read Full Post »