| | |
| --- | --- |
| Posted by The IBEST on 11 October, 2016 at 0:30 | |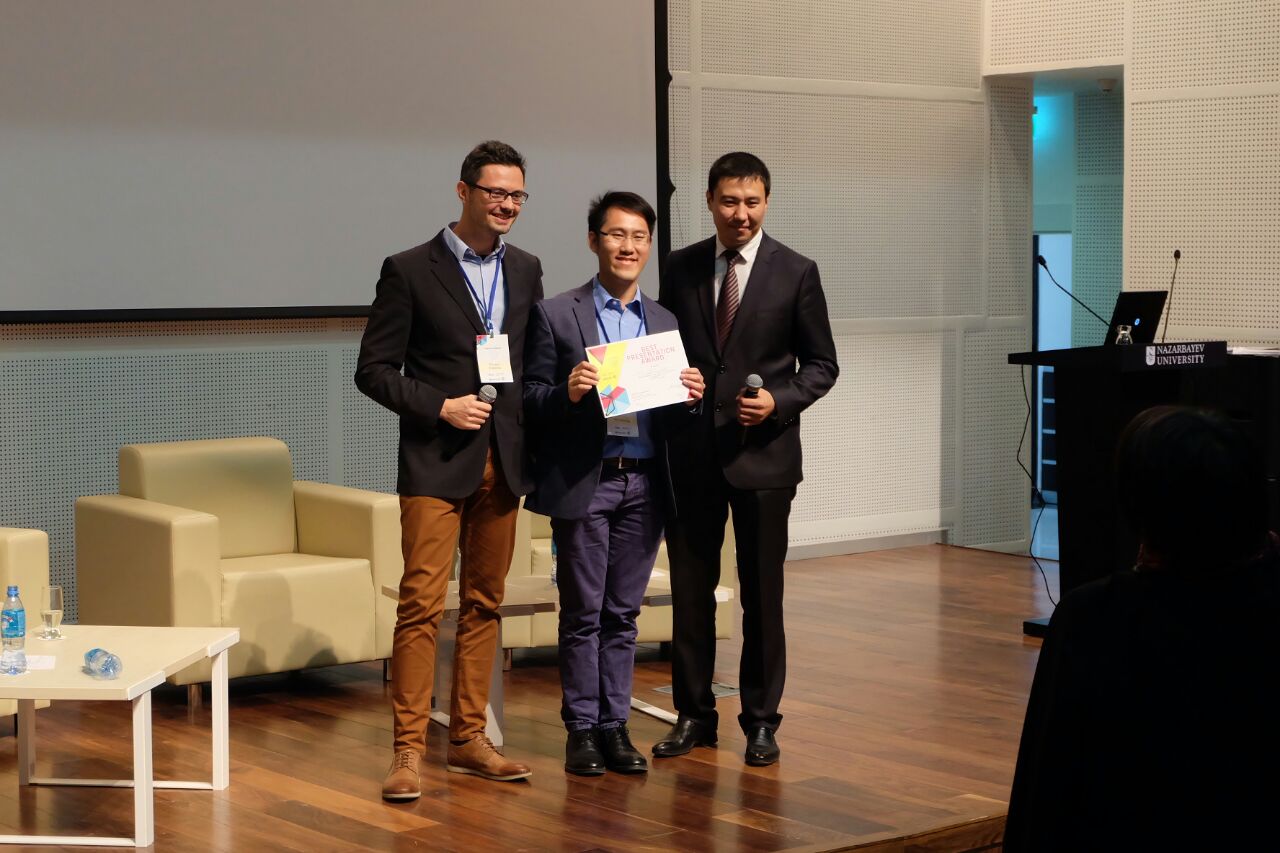 On September 26-29 2016, the National Laboratory Astana hosted a 3-days workshop entitled Low-Carbon Energy Future: Efficient Management of Resources at Nazarbayev University, Astana, Kazakhstan. The workshop was funded under the British Councils Newton – Al-Farabi Partnership Programme that brought together early career researchers from the UK and Kazakhstan to share their knowledge and experience, exchange ideas and create collaborations to promote sustainable energy system development in Kazakhstan. With the strong motivation of enhancing energy efficiency and reducing greenhouse gas emissions in Kazakhstan, 40 early career researchers from both the UK and Kazakhstan gathered at Nazarbayev University, Astana to discuss possible solutions to address these challenges faced by the country and globally. The programme consists of inspiring keynote lectures by a number of leading researchers as well as a series of oral presentations and poster exhibition from early career researchers. The presentations covered a wide range of topics: power plant, microgrids, energy system modelling, sustainable industrial systems design, process systems engineering, process intensification, sustainable housing design, biofuels and biorefining.
Dr Kok Siew Ng, a Research Fellow at the University of Surrey, won the Best Presenter Award amongst all presenters. In his presentation, he discussed how a systematic design and integration strategy could be adopted to create a more resilient and sustainable energy system. He also introduced the polygeneration concept which means simultaneous generation of four or more energy products in a single integrated process. He also stressed on the importance of inclusion of 3E assessment (energy, economy and environment) for measuring the feasibility of a prospective system. The workshop, later on broadcast on the national TV channel, has been considered to be an effective platform to evauate and appreciate a huge potential of renewable and low carbon energy in Kazakhstan. They are hopeful that the platform created can bring a considerable shift in energy research and development capability, which has primarily been in fossil fuels.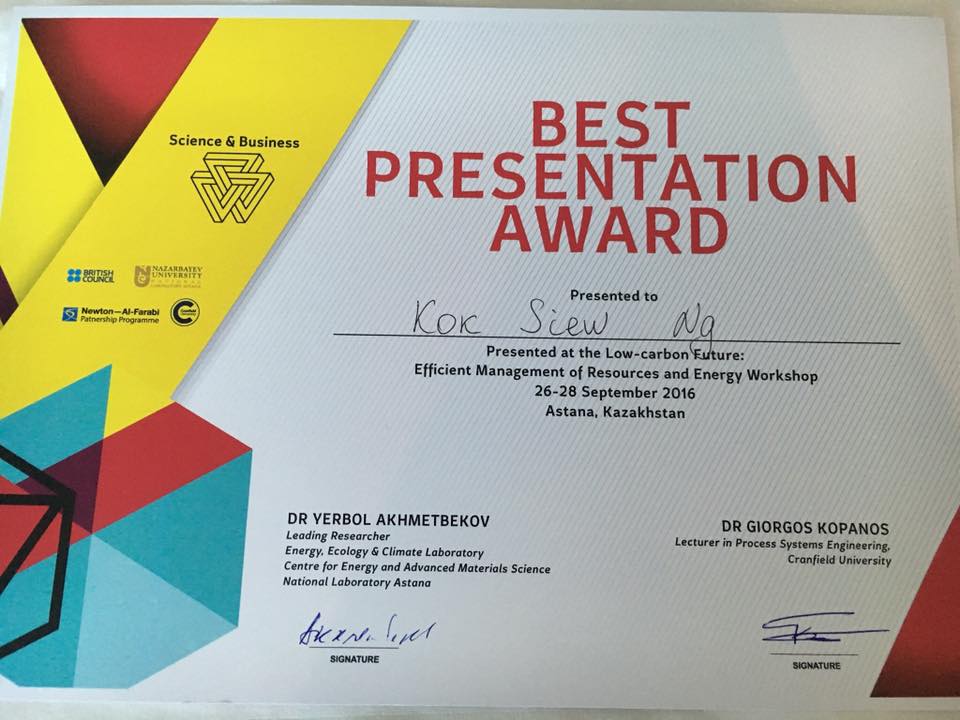 Categories: Research news, New publications, Events